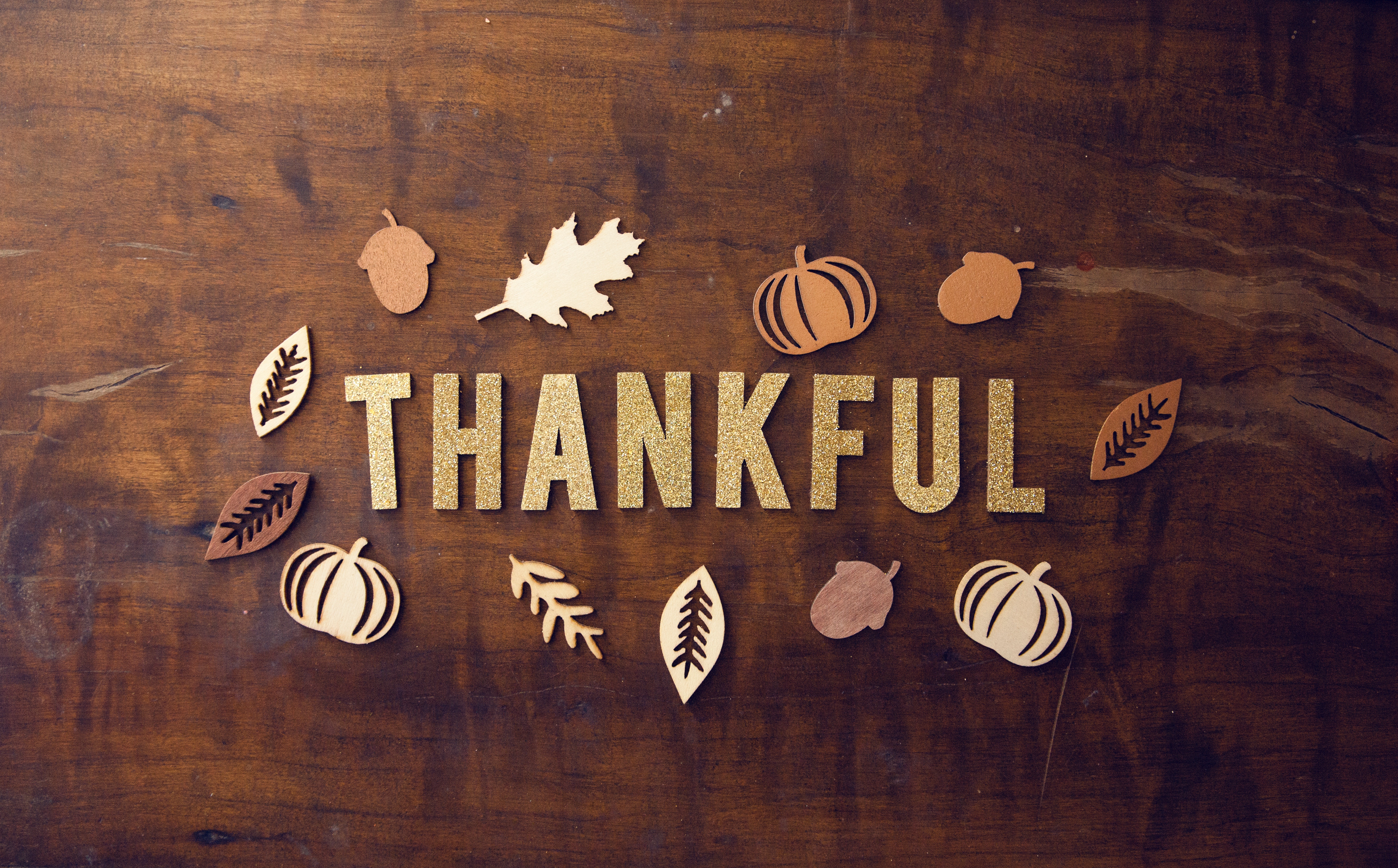 November is here…can you believe it?
I love all the family, friends & food that gather at Thanksgiving & the start of the holiday season.
But here are a few more fun, unique, artful, active ways to spend some of your time off in November, have fun!
Vissla ISA World Junior Surfing Championship   Oct. 27-Nov. 4
This event will make history as the first edition to feature gender equality, offering equal slots for boys and girls on each team. Watch future Olympians surf the waters of Surf City USA and be a part of the opening ceremony, event, and awards.
Time/Place: Huntington City Beach
Contact: www.isasurf.org
Taste of San Clemente   Nov. 2
Enjoy a wine tasting from area vineyards as well as a sampling of Microbrews. Guests will receive an engraved, limited edition Taste of San Clemente wine glass or beer mug. In addition, the event will include a fabulous Silent Auction with over forty wonderful baskets and gifts. Cocktail attire. No jeans.
Time/Place: 6-10pm / Casino San Clemente
Contact: 949-492-1131 / www.scchamber.com
Irvine Holiday Faire   Nov. 2-3
More than 100 talented Southern California artists showcase unique handmade gifts for purchase, including holiday decorations, hand-blown glass, ceramics, jewelry, folk crafts, clothing and more. Festive holiday music and selected food items for purchase in collectible ceramic bowls and mugs.
Time/Place: 9am-4pm / Irvine Fine Arts Center
Contact: www.irvinefinearts.org
Trash Bag Fashion Show   Nov. 3
The Huntington Beach Academy for the Performing Arts, a magnet program for the Huntington Beach UHSD, presents its annual Trash Bag Fashion Show, a fun afternoon of amusement and student-choreographed dancing held by the APA Dance Department. This years theme: Trash N Roll.
Time/Place: 11:30am-4pm / Dwyer Middle School, Huntington Beach
Contact: www.tututix.com/client/apadanceguild
Sugar Plum Fairy Tea   Nov. 3
Experience the time-honored, classic ballet The Nutcracker come to life as Ballet Etudes welcomes you to this one-of-a-kind, tutu cute tea party. Enjoy 15 themed tables, full Tea Service with Sandwiches, Pastries, Desserts and a Beverage. Meet Nutcracker Characters in costume and enjoy Story time.
Time/Place: 4-6pm / Senior Center in Central Park, Huntington Beach
Contact: 714-469-0142 / www.balletetudes.com
OC United Partners with Rotary for Second Annual Pumpkin Run   Nov. 3
A 5k, family-friendly, costumed, walk-run on the Fullerton Trails. Proceeds will go to under-resourced families and children in Fullerton. A post-race party will be held at Fullerton High School Stadium with more fall festivities.
Time/Place: 6:30am-12pm / Juanita Cooke & Hilscher Trails Park, Fullerton
Contact: 714-515-3085 / www.ocunited.org
Mayors Ball   Nov. 3
Presented by the Fountain Valley Chamber of Commerce.
Time/Place: 6-10pm / Mile Square Golf Course, Fountain Valley
Contact: 714-962-3822 / www.fvchamber.com
Big Adventure   Nov. 3-4
The ultimate music, comedy, sci-fi, fantasy and gaming event. Special musical guests include Modest Mouse, Empire of the Sun, Phantogram, Cold War Kids, Echos and more, while the comedy stage brings performers Patton Oswalt, Jim Jefferies, Baron Vaughn, Kristen Shaal and Natasha Leggero.
Time/Place: OC Fair & Event Center, Costa Mesa
Contact: 714-708-1500 / www.bigadventurefest.com
Serving Up Style   Nov. 4
AVPFirst is proud to announce its 3rd Annual Wall of Champions Induction Ceremony and Serving Up Style Fashion Show fundraiser. Recognizes the significant professional and personal contributions of individuals that have paved the way for the advancement and growth of beach volleyball.
Time/Place: 4:30-7pm / Pasa Hotel & Spa, Huntington Beach
Contact: www.avp.com
Dino Dash (Run, Walk, Ride)   Nov. 4
Hosted by the Tustin Public Schools Foundation, The Dinosaur Dash is an annual event where walkers, runners, bikers, and volunteers raise money benefiting the non-profit Tustin Public Schools Foundation and local public schools.
Time/Place: 5:30-10:30am / The Market Place, Tustin
Contact: www.dinosaurdash.net
Art & Nature Family Festival   Nov. 4
Art, nature, and science activities for all ages. Free admission. The museum opens its doors for free to visitors of all ages and offers a variety of interactive art, nature, and science activities, environmental information booths, and face painting.
Time/Place: 2pm / Laguna Art Museum: 307 Cliff Drive
Contact: 949-494-8971 / www.lagunaartmuseum.org
The Celebration of the Beautification of Los Alamitos   Nov. 5
Join the celebration and visit local businesses and nonprofits. Free food, popcorn, ice cream, performances, bouncers and games.
Time/Place: 4:30-6pm / Serpentine & Los Alamitos Blvd.
Contact: 562-431-3538 / www.cityoflosalamitos.org
Holiday Boutique   Nov. 9
Get a jump start on your holiday shopping, stop by for a glass of wine and enjoy our fashion show while shopping for unique products. All to benefit San Juan Childrens Education Foundation.
Time/Place: 12-9pm / Bella Collina Golf Club, San Clemente
Contact: www.sanjuanchamber.com
Cypress Veterans Day Tribute   Nov. 9
A special luncheon and tribute to our veterans.
Time/Place: 11am-1pm / Senior Center: 9031 Grindlay St.
Contact: 714-229-2005 / www.cypressca.org
Mission Basilica School Serenade Gala   Nov. 9
Sky Full of Starts Dinner, auction and dancing. Celebrating 90 Years of Education in the San Juan Capistrano Community.
Time/Place: 5:30-11:30pm / The Ritz-Carlton – Laguna Niguel
Contact: 949-234-1385 x2 / www.missionbasilicaschool.org
California Wine and Food Festival   Nov. 9-10
Californias best wineries pouring hundreds of vintage red and white wines, complemented by dozens of the regions top chefs and specialty food purveyors serving gourmet appetizers along with live music and an ocean view.
Time/Place: Pasa Hotel & Spa, Huntington Beach
Contact: 800-936-3126 / www.californiawinefestival.com
West Coast Gem & Mineral Show   Nov. 9-11
Shop more than 70 local, national and international vendors selling everything from beads and gems to fossils, crystals, meteorites and home dcor. The show is free and open to the public; parking is $5.
Time/Place: Hilton Costa Mesa
Contact: www.mzexpos.com
Wounded Warriors Softball Game and Veterans Fair   Nov. 10
Double-header with local celebrities vs. Wounded Warriors Championship Team. Kids games, activities and inflatables! Fun for the whole family.
Time/Place: 1-4pm / Saddleback College Baseball Stadium, Mission Viejo
Contact: 949-470-3003 / www.cityofmissionviejo.org
Driftwood Festival   Nov. 10-11
Locally sourced food trucks and restaurants serve great artisan nibbles! In addition to 100s of craft beers to taste, the music stage is jammed packed full of amazing country music.
Time/Place: 12-10pm / Doheny State Beach, Dana Point
Contact: www.driftwoodfest.com
Huntington Beach Veterans Day Ceremony   Nov. 11
Join the Huntington Beach Mayor and American Legion Huntington Beach Post 133. Celebrate the veterans who gave themselves for their country. The valor, dedication, and heroism of veterans will be acknowledged, for without them we would not have the freedom we enjoy today.
Time/Place: 11am / Pier Plaza
Contact: www.surfcityusa.com
Totally Tustin Food & Wine Festival   Nov. 11
Taste incredible cuisine from top Tustin restaurants, sip on fine wines, revel the night away to live music.
Time/Place: 6-9pm / The Hangars in Tustin
Contact: 714-573-3803 / www.tustinchamber.org
City of Orange Veterans Day Tribute   Nov. 11
Join the City of Orange as we honor past veterans and current military with patriotic music and inspirational speeches. Open to the general public and all veterans, current military, friends, and family are encouraged to attend.
Time/Place: 2-3pm / Depot Park: 100 N Atchison St.
Contact: 714-744-5599 / www.cityoforange.org
Surf City Veterans Day Car Show   Nov. 11
Over 500 mixed cars and models. Proceeds benefiting Paralyze Veterans of America.
Time/Place: 9am-2pm / Huntington City Beach
Contact: www.surfcityusa.com
La Habra Veterans Day Event   Nov. 11
The theme this year is Honoring our Heroes.
Time/Place: 1pm / La Habra Community Center
Contact: 562-383-4200 / www.lahabracity.com
Stanton Veterans Day Celebration   Nov. 11
The celebration will include a formal ceremony, a special message from the Mayor, guest speakers, flag folding ceremony, rifle salute and much more. A reception will be held at City Hall upon the ceremonys conclusion. Light refreshments and appetizers will be served.
Time/Place: 9-11am / Veterans Memorial Park
Contact: www.ci.stanton.ca.us
Mission Viejo Veterans Day   Nov. 11
Included in this years program is a celebration of the 2018 Mission Viejo Veteran of the Year, with musical performances by Sgt Rachel Bartlett. Following the ceremony will be a reception outside on the Orchard Terrace.
Time/Place: 2-4pm / Norman P. Murray Community and Senior Center
Contact: 949-470-3062 / www.cityofmissionviejo.org
Brea Veterans Day Ceremony   Nov. 12
Time/Place: 10-10:45am / Brea War Memorial Brea Civic & Cultural Center
Contact: 714-990-7600 / www.ci.brea.ca.us
Letters to Santa   Nov. 12
Santa has asked us to help him by collecting letters in our North Pole mailbox in front of the Crown Valley Park Registration Office. We will forward the letters to the North Pole for a response from Santa. Santa will be able to write one return letter per family at one address in Laguna Niguel.
Time/Place: 8am-5pm / 29751 Crown Valley Parkway, Laguna Niguel
Contact: 949-425-5100 / www.cityoflagunaniguel.org
Mayor's Thanksgiving Breakfast   Nov. 15
Hosted by the Tustin Community Foundation, this event is a wonderful way to kick off the holidays. It will be an inspirational morning with our citys Mayor Al Murray, members of the city council, local business and community leaders, city and school district representatives and nonprofit volunteers.
Time/Place: 7-9am / Salvation Army Tustin Ranch Church
Contact: 714-721-0337 / www.tustincommunityfoundation.org
City of Stanton Star Party   Nov. 16
The City of Stanton and OC Astronomers will be hosting a free star-gazing Star Party event for families to looks at planets and other stellar objects through telescopes and discussions with amateur astronomers about the sky, equipment, and involving in astronomy. Early arrival is suggested.
Time/Place: 7-9pm / Stanton Central Park
Contact: www.ci.stanton.ca.us
Nutcracker Craft Boutique   Nov. 16-17
Admission is $2, with proceeds benefitting youth, teen and family programs, and parking is free. Over 250 vendors will be on-site displaying and selling beautiful handcrafted holiday gifts, decorations, food and collectibles. Shoppers can come one day, or both, to shop for one-of-a-kind items.
Time/Place: Fri 9am-6pm, Sat 9am-4pm / Brea Community Center
Contact: 714-990-7771 / www.ci.brea.ca.us
Seal Beach Christmas Tree Lighting   Nov. 17
Santa, Snow and Small Town Cheer!
Time/Place: 4-8pm / Eisnhower Park
Contact: 562-799-0179 / www.sealbeachchamber.org
PurpleStride Orange County   Nov. 17
When you Wage Hope at PurpleStride Orange County 2018, the walk to end pancreatic cancer, you join a vibrant community of survivors, impacted families, loved ones, researchers and advocates committed to rewriting the future of this deadly disease.
Time/Place: 9am / William Mason Regional Park – Shelter 5, Irvine
Contact: https://secure.pancan.org
Sawdust Art Festival Winter Fantasy   Nov. 17-Dec. 16
Art media includes jewelry, clothing, fused and blown glass, ceramics, woodwork, forged metals, painting, photography, sculpture, clothing and textiles. Experience unique artwork by 180 artists, holiday entertainment, outdoor cafes, art classes and demonstrations, petting zoo, Santa and much more!
Time/Place: 10am-7pm / 935 Laguna Canyon Road, Laguna Beach
Contact: 949-494-3030 / www.sawdustartfestival.org
Dana Point Turkey Trot   Nov. 22
Known for its scenic coastal routes, beautiful weather, and family-friendly activities, the Dana Point Turkey Trot has become an Orange County tradition, attracting more than 17,000 participants in its 5K, 10K, Combo, Kids Gobble Wobble, and two-day Health and Wellness Expo.
Time/Place: 6-11am / Dana Point Harbor
Contact: www.turkeytrot.com
Tamale Festival   Nov. 25
In addition to tamale vendors, the event will include a tamale contest, general vendors, an art walk, dance and musical performances and more! The Citys annual Holiday Tree Lighting ceremony is now part of the event.
Time/Place: 10am-6pm / Euclid St. between La Habra & Lambert
Contact: 562-383-4200 / www.lahabratamalefestival.com
All is Bright Celebration & Tree Lighting   Nov. 29
A fun-filled magical family celebration featuring Santa, train rides, carolers and snow!
Time/Place: 5:30-8pm / Aliso Viejo Town Center Fountain
Contact: 949-425-2550 / www.cityofalisoviejo.com
Find even more activities at http://orangecounty.net
Take care and hope to see you soon.