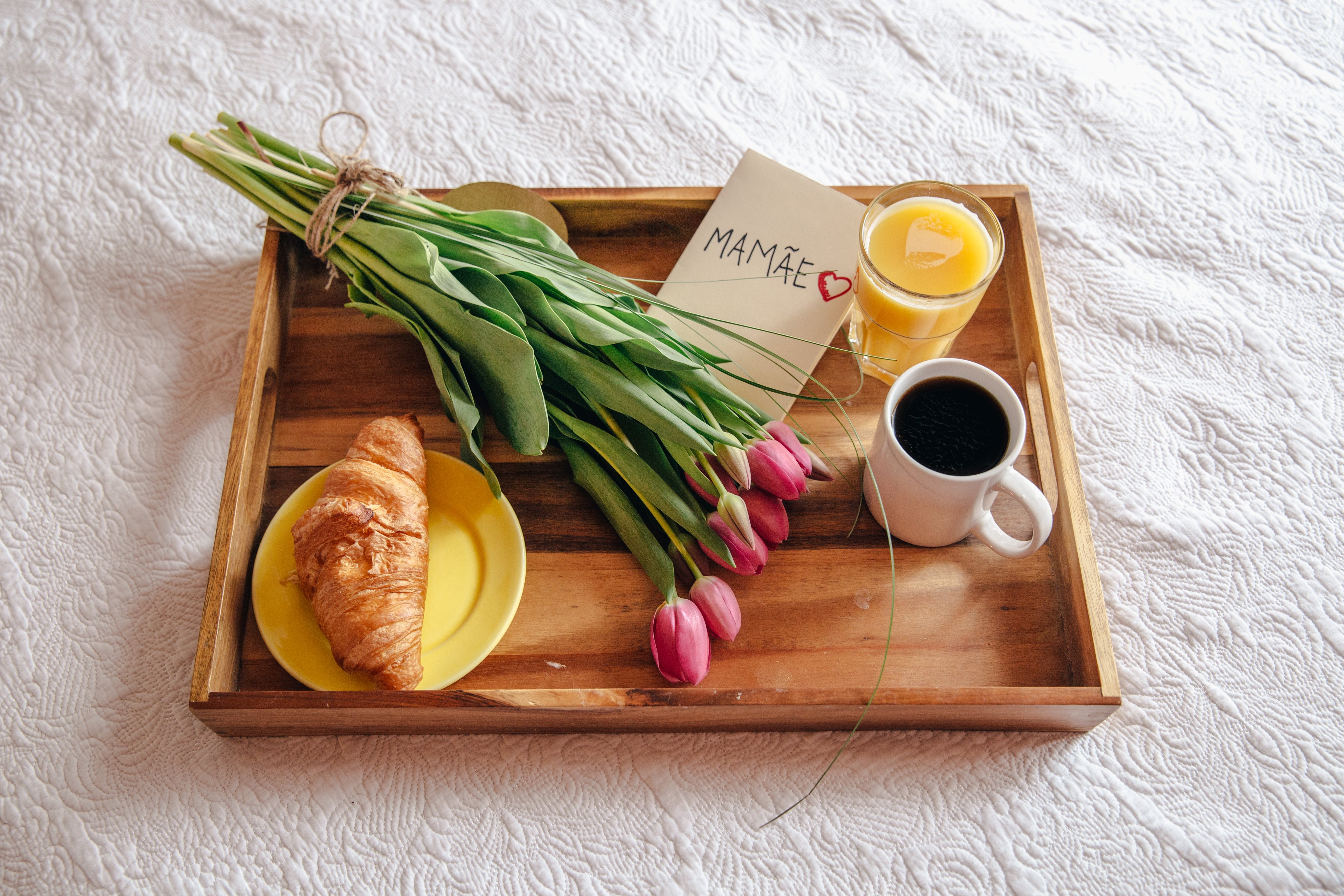 Another May new buds and flowers shall bring: Ah! why has happiness no second Spring?                                                                                                                                                  Charlotte Smith
Hello May,  plenty to do around town before school gets out and summer begins…  enjoy!!!
Newport Beach Film Festival   Apr. 25-May 2
The Festival annually hosts several premieres and galas for a singular festival experience. This years festival will be screening over 300 features and short films and welcoming over 500 filmmakers and 50,000 film fans to Orange County.
Time/Place: Various theaters in Newport Beach, Costa Mesa & Santa Ana
Contact: 949-253-2880 / www.newportbeachfilmfest.com
Spring Citrus Fair   May 3-5
Showcasing the history of the La Habra Valley. Event will include entertainment, carnival rides, local food, exhibits & character mascots. Free Admission.
Time/Place: La Habra Boulevard between Euclid & Cypress
Contact: www.citrusfair.com
OC Marathon   May 3-5
Join thousands of other community-minded runners and walkers at the OC Marathon, beginning at Newport Beach Marriott Hotel & Spa just south of Santa Barbara Drive. Pledges to benefit eleven local childrens charities through Run for Orange County Kids (ROCK).
Contact: 949-222-3327 / www.ocmarathon.com
Soka University International Festival   May 4
Enjoy over 700 musicians and dancers performing on three stages and over 250 non-profit, craft and business exhibitors! There will be lots of international food, exhibitors, games and activities, art exhibitions, ceramic sales, a childrens play area with Bounce House, student projects and much more!
Time/Place: 10:30am-5pm / 1 University Drive, Aliso Viejo Contact: www.soka.edu
Cinco de Mayo Fiesta   May 4
Traditional Mariachis and Ballet Folklorico to Cumbias, Tex Mex, and Salsa dancers. Community groups will be serving up authentic Mexican food fare and other activities will include a juried Art Contest, Carnival Game booths and a vendor area.
Time/Place: 2-6pm / Max Berg Plaza Park, San Clemente
Contact: 949-361-8264 / www.san-clemente.org
Rancho Days Fiesta   May 4
Celebrating the history of Saddleback Valley and explore the rich history of Orange Countys Ranchos and Native American tribes! Visitors will experience the past through music, dance, crafts, food and first-person presentations. Admission is $5 per person ages 3 and over. Under 3 free.
Time/Place: 11am-3pm / Heritage Hill Historical Park, Lake Forest
Contact: 949-923-2230 / www.ocparks.com/historic/heritage
Like Totally Music Festival   May 11
Bringing music, style and memories to the beach! Event features national 1980s bands. Tons of vendors for shopping. Lots of yummy food trucks and a full bar. Celebrity impersonators, an 80s themed costume contest and so much more!
Time/Place: 11am-9pm / Huntington State Beach
Contact: www.liketotallyfestival.com
Discovery Cubes Annual Rocket Launch   May 11
Hands-on activities for all ages and includes a competition where youll design, build and launch your own 2-liter bottle rocket with pressurized air and water.
Time/Place: 9am-2pm / The Boeing Company, Huntington Beach
Contact: 714-913-5039 / https://oc.discoverycube.org
Rose Garden Tour   May 11
The Rose Society of Saddleback Mountain (RSSM) sponsors Elegant and Enchanting Garden Tours of four unique and innovative private gardens in south Orange County. The self guided tour offers visitors magnificent floral and plant displays, garden architecture and ideas for environmentally sound garden practices.
Time/Place: Laguna Niguel & Portola Hills
Contact: www.rosesrosesroses.org
Open Garden Day   May 11
Experience the inviting neighborhoods of West Floral Park and Jack Fisher Park in North Santa Ana. This one day community event offers an array of activities: lovely gardens to tour, water-wise front yard sidewalk tour, garden expert talks & demonstrations, vintage cars to peruse, a street full of vendors selling unique garden treasures, and gourmet food trucks with plenty of tasty treats.
Time/Place: 10am-4pm / Santa Ana
Contact: www.opengardenday.com
Yorba Linda Lobsterfest   May 17
The 32nd Annual Yorba Linda Sunrise Rotary Lobsterfest & Silent Auction! ALL YOU CAN EAT Maine Lobster and Tri-tip.
Time/Place: 5:30-11pm / Yorba Linda Comm. Center
Contact: www.yllobsterfest.com
Anaheim Children's Festival   May 18
Free arts and crafts, dance lessons and performing arts classes. Over 50 organizations, city departments and more bring art projects to the Park atmosphere and invite the kids to try art.
Time/Place: 11am-4pm / Pearson Park
Contact: www.muzeo.org
Mariachi Festival   May 18
Will include entertainment Battle of the Mariachis and authentic Mexican food. Mariachi performers will compete for cash prizes.
Time/Place: 9:30am-4pm / Mission San Juan Capistrano
Contact: 949-234-1321 / www.missionsjc.com
Tustin LobsterFest   May 18
Enjoy entertainment, games, music and prizes. The Tustin Lobsterfest is a fundraiser event that provides financial support for the programs and services sponsored by the Tustin / Santa Ana Rotary Club. All net proceeds from this event help pay for local Rotary programs throughout Tustin and Santa Ana.
Time/Place: 4pm / Peppertree Park
Contact: www.tustinlobsterfest.com
Muckenthaler Motorcar Festival   May 18-19
Featuring car rally, motor movies & Concours dElegance and Horseless Carriage Tour. Live performances in the outdoor amphitheater by The Pleasure Tones on Saturday and Janet Klein and Her Parlor Boys on Sunday.
Time/Place: 1201 W. Malvern Ave., Fullerton
Contact: www.muckcarshow.org
Doheny Blues Festival   May 18-19
The International Food Court at Doheny Blues will have a variety of authentic vendors sampling everything from BBQ Ribs to Cajun Sausage to Vegetarian Pitas. Our Vendor Village is strewn throughout the entire lawn at Sea Terrace Park and consists of 50+ different storefronts.
Time/Place: Sea Terrace Park, Dana Point
Contact: www.dohenybluesfestival.com
Brewer Brothers Model Kit & Hobby Expo   May 19
Multiple Model Kit Vendors (Cars, Ships, Planes, Helicopters, Tanks, and Armored Vehicles), 1/6 scale Figure and Armor Vendors, Toy Soldier Vendors, Miniature Gaming Vendors, Military Book and Decal Vendors, Documentary and Movie DVD Vendors, Die-cast Toy Vendors and so on.
Time/Place: 9am-3pm / Old World Huntington Beach
Contact: www.oldworld.ws
Balboa Island ArtWalk   May 19
The premier showcases for talented local artists and marks the start of Balboa Islands summer season. This fine art show features 100 artists exhibiting paintings, fine jewelry, blown glass, sculpture, and photography. Enjoy live music.
Time/Place: 9am-5pm / Balboa Island
Contact: www.balboaislandartwalk.info
Santa Ana Zoos Party for the Planet/Endangered Species Day   May 19
Guests can create conservation-friendly crafts and play fun games, as well as learn from hands-on demonstrations and education stations featuring animals, recycling, sustainable living and a variety of special guests including members of the Santa Ana City Water District, Fullerton Arboretum and other community organizations.
Time/Place: 11am-2pm / Santa Ana Zoo
Contact: www.santaanazoo.org
Taste of Brea & Business Expo   May 23
Visitors will enjoy dancing to live music featuring Cold Duck. A DJ will be present as well during the event while you indulge in tasty treats and beverages.
Time/Place: 5-9pm / Downtown Birch St. Promenade
Contact: www.tasteofbrea.com
Strawberry Festival   May 24-27
Celebrating Family A parade and carnival celebrating the city's strawberry-growing history. Rides, contests, Strawberry Festival Parade, vendor booths, charity food & game booths, snowmobile performances, amphitheater performances, Garden Grove Strawberry Stomp 5K and more!
Time/Place: Euclid St & Main St, Garden Grove
Contact: www.strawberryfestival.org
Scottish Fest   May 25-26
Hundreds of bagpipers and drummers, Scottish and Irish food and vendors, Scottish clans, Highland dancing and traditional Scottish feats of strength like the hammer throw, putting the stone and caber toss. Part of the United Scottish Society, the festival was established in 1932 and was called a Highland Games in the tradition of Scottish heritage.
Time/Place: OC Fair and Event Center, Costa Mesa
Contact: 714-708-1500 / www.scottishfest.com
Northwood Memorial Candle Lighting Ceremony   May 26
In partnership with Northwood Memorial Committee, a special candle lighting ceremony will be held and will include presentations by Gold Star families. Bring lawn chairs or blankets for seating.
Time/Place: 4pm / Northwood Community Park
Contact: www.cityofirvine.org
Irvine Memorial Day Ceremony   May 27
Attendees can memorialize our troop's sacrifice by writing down a brief remembrance to be posted on a memory board.
Time/Place: 10am / Colonel Bill Barber Marine Corps Memorial Park
Contact: 949-724-6606 / www.cityofirvine.org
Anaheim Cemetery Memorial Day Program   May 28
The program is sponsored by The American Legion Post 72 and The Veterans of Foreign Wars Post 3173 and includes a variety of guest speakers, wreath presentations, and an Honor Guard Firing Salute.
Time/Place: 11am / 1400 E Sycamore St.
Contact: www.occemeterydistrict.com
Veterans of War Memorial Day Event   May 28
Marine Corps Color Guard from Camp Pendleton. Boots and Rifle ceremony conducted by officers of Post 9934, and the bugle call, TAPS. Flowers to be placed on memorial for loved ones and friends who served our country.
Time/Place: 10am / Pines Park, Capistrano Beach
Contact: www.vfwpost9934.org
Memorial Day Half Marathon, 5K & 10K   May 28
Honoring the U.S. Marine Corps Dark Horse Battalion, this favorite Memorial Day running event takes place in the beautiful OC cities of Laguna Hills, Aliso Viejo, Laguna Woods, and Laguna Niguel.
Time/Place: Saddleback Memorial Medical Center
Contact: www.lagunahillshalfmarathon.com
El Toro Memorial Park Memorial Day Program   May 28
Guest speakers, special musical performances, a wreath-laying ceremony, and an honor guard firing salute.
Time/Place: 11am / 25751 Trabuco Rd., Lake Forest
Contact: 949-951-9102 x110 / www.occemeterydistrict.com
Fullerton Memorial Day Ceremony   May 28
Patriotic speaker for this years event will be Captain Curt Jones, United States Navy. Free to the public, the program is sponsored by the nonprofit American Veterans Memorial Association and the City of Fullerton.
Time/Place: 10am / Loma Vista Memorial Park
Contact: www.avmafullerton.org
Huntington Beach Memorial Day Ceremony   May 28
In honor of veterans who have lost their lives in battle is hosted by the American Legion, Veterans of Foreign Wars, and the Jewish War Veterans. Hosted by the American Legion Post 133, this event features a 21-gun salute, flag-raising and playing of taps. Local dignitaries will officiate.
Time/Place: 11am / Pier Plaza
Contact: www.surfcityusa.com
San Clemente Memorial Day Event   May 28
Keynote speaker Lieutenant Colonel Stephen Mount, United States Marine Corps, Wounded Warrior Battalion West.
Time/Place: 11am / Community Center: 100 N. Calle Seville
Contact: 949-361-8264 / www.san-clemente.org
Santa Ana Memorial Day Program   May 28
Guest speakers, special musical performances, combined color guards with a parade of flags, a wreath presentation ceremony, cannon salutes and an honor guard rifle salute.Time/Place: 10am / 1919 E Santa Clara Avenue
Contact: 949-951-9102 / www.occemeterydistrict.com
Memorial Day at the Nixon Library   May 28
Wreath laying and remarks by Medal of Honor Recipient Hershel Woody Williams. Renowned Placentia Symphonic Band will perform their classic setlist of All-American favorites in the East Room at 3:30pm.
Time/Place: 11am / 18001 Yorba Linda Blvd., Yorba Linda
Contact: 714-993-5075 / www.nixonfoundation.org
Everybody needs beauty as well as bread, places to play in and pray in, where nature may heal and give strength to body and soul.
John Muir