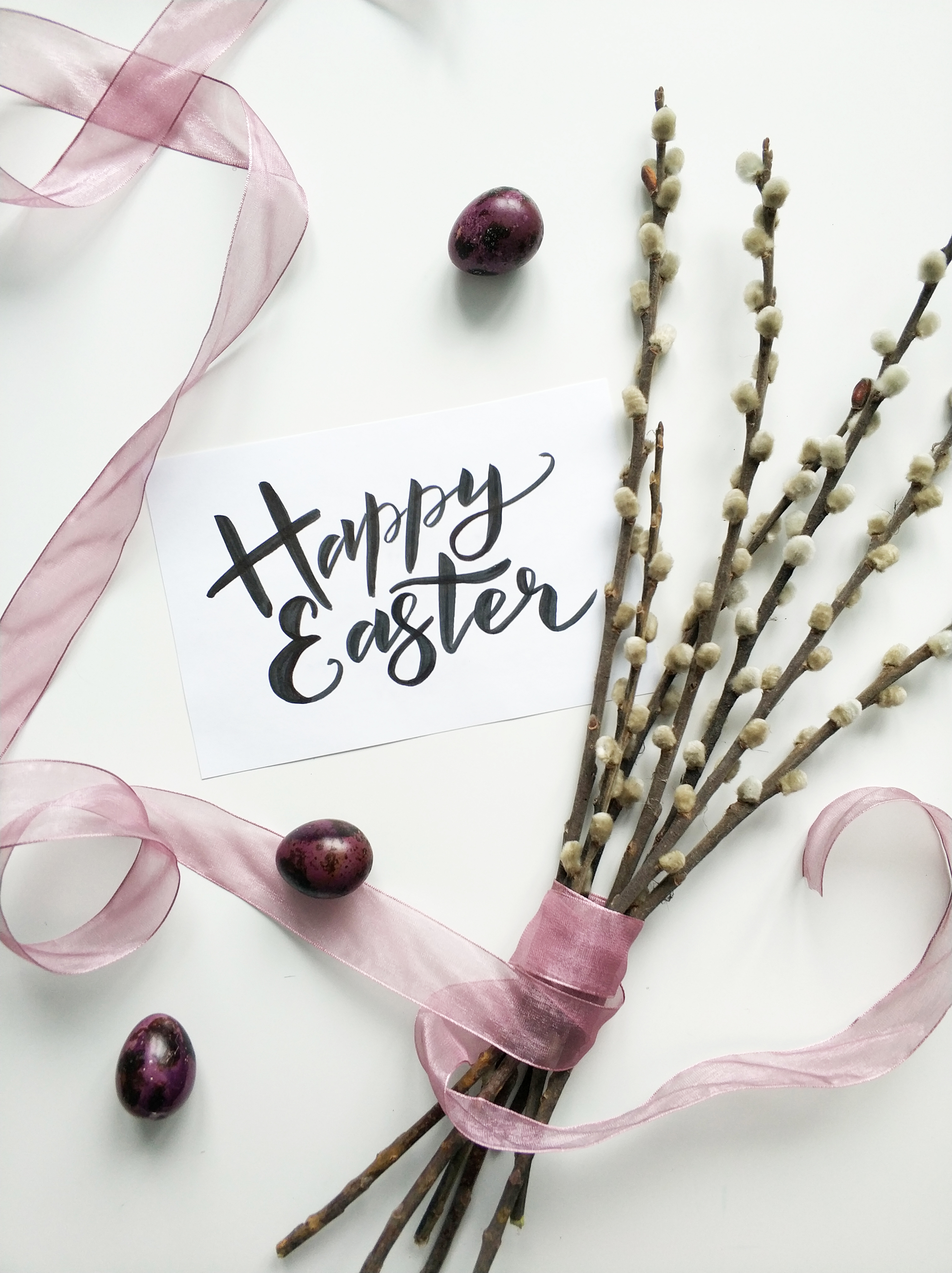 Spring is trying to spring… with a little rain still watering our gardens.
But there is plenty to do around the County for Spring, Spring Break, Weekends with friends and loved ones… ENJOY !!
Mission Fine Art Gallery Artist Studio Sale Apr. 5-7
Artists are bringing in their sketches and small hidden treasures for sale at greatly reduced prices.
Time/Place: 31760 Camino Capistrano, SJC
Contact: www.missionfineart.gallery
Walk MS Apr. 6
Fun, festival-like event including food, drink, entertainment and a 2 mile walk at UCI. The National MS Societys mission is to end the devastating ef- fects of multiple sclerosis.
Time/Place: 7am / Orange County Great Park, Irvine
Contact: 800-486-6762 / https://secure.nationalmssociety.org
Disaster Preparedness Expo Apr. 6
Emergency response vehicles, equipment, displays and informational booths. Ready America will also feature the Big Shaker, the worlds largest mobile earthquake simulator.
Time/Place: 10am-2pm / Tustin Hangar
Contact: www.tustinca.org
Bunny Blast: A Seuss Eggstravaganza Apr. 6
A fun-filled event for the entire family, with a day of activities including
game booths, rides, music and other funny things.
Time/Place: 10am-3pm / El Toro Park: 23701 Los Alisos Blvd, Lake Forest 
 Contact: 949-461-3450 / www.lakeforestca.gov
AVCA Spring Celebration & Pancake Breakfast Apr. 6
Egg hunts, face painting, community booths, balloon twisters, arts & crafts, Peter Rabbit pictures.
Time/Place: 9-11:30am / Grand Park/Town Center Amphitheater, Aliso Viejo
Contact: 949-243-7750 / www.avca.net
Sabroso Craft Beer, Taco & Music Festival Apr. 6-7
A weekend filled with craft beer, tasty gourmet tacos, Lucha Libre style wrestling and live music! Up to four hours of unlimited craft beer tastings featuring over 150 craft beers.
Time/Place: 1-9pm / Dana Point
Contact: www.sabrosotacofest.com
Wild West Steamfest Apr. 6-7
Serves to celebrate two worlds merged – The Old West & Steampunk. This concert event which will include a beer garden and vendors, panels, Faro, Tea Dueling Blacksmith, costume contest, gold mining and living history tours.
Time/Place: 11am-7pm / Heritage Museum of OC, Santa Ana
Contact: www.wildweststeamfest.com
Green Scene Plant and Garden Show Apr. 6-7
This is the only major outdoor sales event in Orange County focused exclu- sively on the home gardener, garden accessories, environmental education programs and products.
Time/Place: 10am-4pm / Fullerton Arboretum
Contact: www.fullertonarboretum.org
Bolsa Chicas Earth Day Festival Apr. 13
The festival will include educational activity booths, tours, food, a bounce house and more! Don t miss out on the eco-friendly fun!
Time/Place: 10am-3pm / Conservancy Interpretive Center, Huntington Beach
Contact: 714-846-1114 / www.bolsachica.org
San Clemente Micro-Brew Fest Apr. 13
Mico-Brews from all over Southern California – Enjoy Micro-Brew sampling, home-made food provided by various non-profit organizations and live en- tertainment.
Time/Place: 12-5pm / Left Coast Brewing Co
Contact: www.scchamber.com
Gardenfest Apr. 13
Plant Sale and Garden Flea Market, exhibits demonstrating sustainable practices for your garden, San Clemente Art Associations Garden and Flower Show painting competition, Butterfly Habitat Education and Water Smart Program.
Time/Place: 8am-2pm / San Clemente Community Center
Contact: www.sanclementegardenclub.com
Community Cleanup Day Apr. 13
Drive-thru drop off Household Hazardous Waste, Bulky Items, E-Waste or any other solid waste. Please be prepared to show proof of Cypress resi- dency (valid drivers license or utility bill).
Time/Place: 9am-3pm / Cypress Civic Center/Library/Tennis Courts 
 Contact: 714-380-5450 / www.cypressca.org
Placentia Easter Eggcitement/Spring Carnival Apr. 13
Enjoy an Easter egg hunt (children ages 12 and under), storytime, crafts, games, pictures with the Easter Bunny, and more!
Time/Place: 10am-1pm / Kraemer Park
Contact: www.placentialibrary.org
Mayors Egg Roll on the Civic Green Apr. 13
Sack races, various games and most importantly, egg races across the lawn. Photo opportunities with the Civic Center bunnies, bounce houses, face painting, train rides, and food.
Time/Place: 10am-12pm / Newport Beach Civic Center
Contact: 949-644-3151 / www.newportbeachca.gov
Westminster Spring Festival Apr. 13
Live entertainment, food, craft vendors, an extensive resource fair, fun chil- drens activities and of course…a visit from the Easter Bunny.
Time/Place: 9am-3pm / Civic Center: 8200 Westminster
Contact: 714-898-4684 / www.westminster-ca.gov
Laguna Niguel Bunny Bonanza Apr. 13
The Easter Bunny will be hoping around! NO egg hunt. Childrens activities include: crafts, games, face painting, entertainment, instructor showcase and Touch a Truck where kids will get to climb, work on and drive a fun work truck.
Time/Place: 9am-12pm / Chapparosa Park
Contact: www.cityoflagunaniguel.org
La Habra Egg Night Apr. 19
This event is open to youth ages 7-13 years old. The cost is $10 per child, which includes all activities. Bring your empty basket and a flashlight and get ready for some fun!
Time/Place: 7-8pm / La Bonita Park
Contact: www.lahabraca.gov
Yorba Linda Late Night Flight Light Egg Hunt Apr. 19
For children 7-13 years of age. Special hunt for eggs in the dark! Flash- lights, running shoes, and a basket to hunt for eggs filled with candy and prizes will be required.
Time/Place: 7:30-8:30pm / Thomas Lasorda Jr. Field House
Contact: 714-961-7100 / www.yorbalindaca.gov
Buena Park Spring Eggstravaganza Apr. 20
Egg Hunt for kids 12 yrs. and under at noon! Stage entertainment, chil- drens crafts, field games, a petting zoo, moonbounces, visits with the Spring Bunny, candy scramble for children 12 years of age and younger.
Pancake Breakfast 8am.
Time/Place: 9am / Henry Boisseranc Park
Contact: www.buenapark.com
Costa Mesa EGG-citement Apr. 20
A fun filled day with the Easter bunny! Activities include: Egg Hunt, Bounce House, Pony Rides, Petting Zoo and Arts & Crafts! Refreshments being sold by local schools.
Time/Place: 9am-12pm / Tanager Park: 1780 Hummingbird Dr.
Contact: 714-540-7355 / www.torellirealty.com
Yorba Linda Egg-Citement Hunt Apr. 20
Children 2-9 years of age. Crafts, games, petting zoo, face painting and separate egg hunt areas for children ages 2-9 years. Bring your own basket to collect your goodies.
Time/Place: 10am-12pm / Hurless Barton Park
Contact: www.yorbalindaca.gov
San Clemente Sensational Springtacular Apr. 20
Get ready for some photos & arrive on time to scramble for some eggs and hunt for the special golden egg!
Time/Place: 9am-12pm / Vista Hermosa Park
Contact: www.san-clemente.org
Etnies Egg Hunt & Festivals of Colors Apr. 20
Visit with the Skateboarding Bunny, play in the bounce houses, make crafts and play fun games. There will be an egg hunt zone and the event ends with a color blast.
Time/Place: 11am-1pm / Etnies Skatepark of Lake Forest
Contact: 949-916-5870 / www.etniesskatepark.com
Tustin Easter Egg Hunt Apr. 20
Bring a basket or a bag to collect all the treats! There will also be a inflata- bles, petting zoo, pony rides, live music, game booths and an animal and puppet show on the main stage.
Time/Place: 8:30-11:30am / Tustin Sports Park: 12850 Robinson Drive 
 Contact: 714-573-3326 / www.tustinca.org
Dana Point Egg Hunts Apr. 20
Discover the hidden treasure of candy and plastic filled eggs at Dana Points spring time Egg Hunts for children up to 10 years of age. There will be two Egg Hunts.
Time/Place: 9-10am / Pines Park & Sea Canyon Park
Contact: www.danapoint.org
Los Alamitos Spring Carnival Apr. 20
Egg hunt, family style carnival, games and food trucks. Free event which is for children ages 1-14 years and their families.
Time/Place: 9-11:30am / Little Cottonwood Park: 4000 Farquhar Ave 
 Contact: 562-430-1073 / www.cityoflosalamitos.org
Huntington Beach Easter Hunt & Family Fun Day Apr. 20
Hunt for candy, take a picture with the Easter Bunny, play a game at the many game booths, visit the various displays from Community Services, pancake breakfast, enjoy the live band, and try out some new classes. 
 Time/Place: 9am-2pm / Sports Complex: 18002 Goldenwest St. 
 Contact: 714-960-8895 / www.huntingtonbeachca.gov
Fountain Valley Easter Egg Hunt Apr. 20
Carnival games, crafts, egg hunts, and much more! The Egg Hunts will run continuously for ages 11 and under.
Time/Place: 8:30-11:30am / Recreation Center & Sports Park
Contact: 714-839-8611 / www.fountainvalley.org
Cypress Spring Egg Hunt Apr. 20
Crafts, Face Painting, Activities, Egg hunt for children 4-11, Special Activity Area for ages 0-3 plus visits with the Easter Bunny (Please, dont forget your camera!).
Time/Place: 10:30am / Oak Knoll Park: 5700 Orange Avenue
Contact: 714-229-6700 / www.cypressca.org
Easter Eggstravaganza at OWV Apr. 20
Easter Egg Hunt around Old World Village, Easter Egg coloring, Easter Egg Run, Sack Race, Face painting, and a group Dance for all of you to the Earth song.
Time/Place: 2-5pm / 7561 Center Ave., Huntington Beach
Contact: www.oldworld.ws
La Habra Spring Family Eggstravaganza Apr. 20
Eggs-Treme Kid Zone, with games, crafts, inflatables, balloon twisters, live DJ and more. To add to the excitement, eggs for the egg hunt will be dropped by a helicopter!
Time/Place: 8am-12pm / La Bonita Park
Contact: www.lahabraca.gov
Newport Beach Film Festival Apr. 25-May 2
The Festival annually hosts several premieres and galas for a singular festi- val experience.
Time/Place: Various theaters in Newport Beach, Costa Mesa & Santa Ana 
 Contact: 949-253-2880 / www.newportbeachfilmfest.com
SCC &Helicopter Golf Ball Drop Apr. 26
Join faculty, staff, alumni and friends of Santiago Canyon College for a day of golf on a world-class course.
Time/Place: Tustin Ranch Golf Club
Contact: www.sccollege.edu
Dana Point California Wine Festival Apr. 26-27
Wine lovers find hundreds of fine wines, regional craft brews and a dizzying variety of foods to sample. A live band keeps the beat for this all-day feast for the senses.
Time/Place: Fri 6:30-9pm, Sat 12-4pm / Yacht Club & Lantern Bay Park 
 Contact: www.californiawinefestival.com/dana-point
Pet Expo Apr. 26-28
Over 1,000 animals will entertain you in stage shows, competitions and demonstrations including dogs, cats, birds, fish, reptiles, rodents, goats, pigs, llamas, rabbits, miniature horses and more. Pet adoptions, pet prod- ucts for sale, petting zoo, how-to workshops and advice from animal ex- perts.
Time/Place: OC Fair & Event Center, Costa Mesa
Contact: www.petexpooc.org
Doheny Wood Apr. 27
Show is free to woodie owners and spectators. The state beach does have a park entry fee. Over 150 classic wooden cars, surf wagons will be on dis- play.
Time/Place: 8am-3pm / Doheny State Beach, Dana Point
Contact: 714-968-9798 / www.socalwoodies.com
Floral Park Home & Garden Tour Apr. 27-28
Whether experiencing a stroll through the beautiful vintage homes and gardens, searching for treasures at the Antique & Collectables Sale, viewing the Classic Automobile Display, or enjoying a snack at the food and drink concessions, you will surely leave with nostalgic memories of a day well spent.
Time/Place: 10am-4pm / Santa Ana
Contact: www.floralpark.com
Taste of Huntington Beach Apr. 28
A unique sampling of favorite local restaurants in Huntington Beach, paired with the finest wines in California, all in the name of charity! Proceeds ben-
efit the childrens wing of the Huntington Beach Library. 
 Time/Place: 12-4pm / Sports Complex at Talbert & Goldenwest 
 Contact: 714-375-5023 / www.tastehb.com
Quote of the month…
In Springtime,
Love is carried on the breeze.
Watch out for flying Passion or Kisses whizzing by your head
Emma Racine Defluer